Ginger Premium users have access to translation of over 40 languages.
Windows/Mac Desktop App
1. Open the Ginger Writer desktop app and click on the hamburger menu button located in the top right corner.
2. Click on the Translate to open the translation.
3. Start translating your text.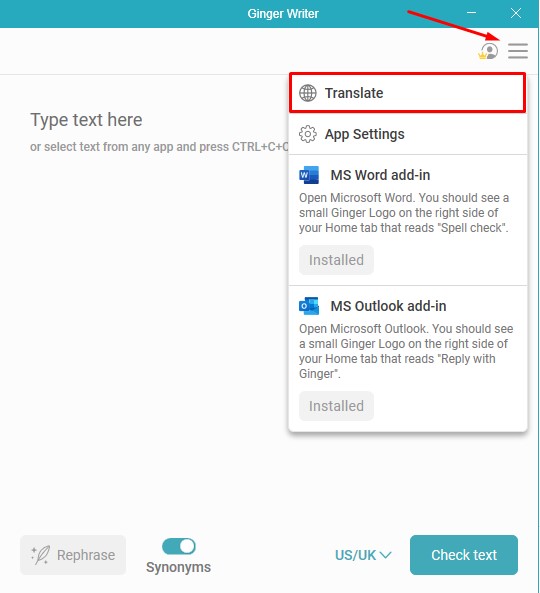 Browser Extensions
1. Click on the G icon on your browser toolbar to open Ginger Writer.
2. Click on the Open Writer button on the bottom right side to open Ginger's Big Writer.
3. Once you are in the big writer, click Translate on the right side menu.