In order to use the Translate Feature, Please follow the below steps:
1. Open the Ginger Writer app (Ctrl+C+C).
2. Click on the hamburger (menu) key.
3. Click on 'Translate'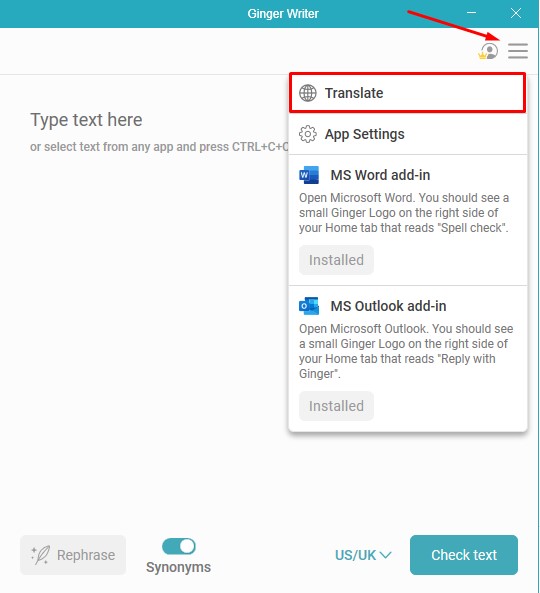 4. Write the text you wish to translate on the top window and click on the 'Translate' button.
5. The results are displayed in the bottom window.
Definitionsa concise explanation of the meaning of a word or phrase or symbolMore (Definitions, Synonyms, Translation)